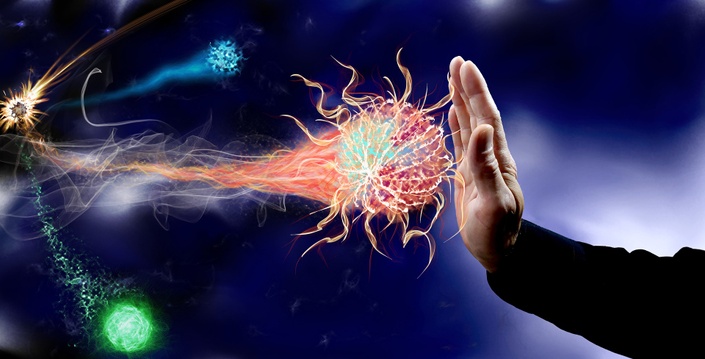 BE PROACTIVE: HOW TO BOOST YOUR IMMUNE SYSTEM, LIVE AND PROSPER
The MOST WELL-RESEARCHED Training Program With SCIENCE-BASED EVIDENCE to Help Companies Educate Their Employees BUILD RESILIENCE AND BOOST IMMUNITY
Watch Promo
Enroll in Course
GET STARTED NOW!
Preview the course for FREE – Decide if it is right for YOU! Scroll down to "Course Curriculum".

WHY YOU NEED TO BE PROACTIVE BY BOOSTING YOUR IMMUNITY, TO LIVE AND PROSPER
Be proactive...because HARMFUL PATHOGENS CAN ATTACK ANYONE INCLUDING YOU!
Be proactive...because YOUR LIFE IS IMPORTANT and it cannot be replaced.
Be proactive...because a business which protects their most valuable assets - their people - is a SMART BUSINESS and has a lot to gain.
Be proactive...because HIGH MEDICAL EXPENSES may prevent access to medical care and you need to keep your immune system strong to protect you.
Be proactive...because in some regions there is GROWING LACK OF ACCESS TO PRIMARY CARE and you need to make taking care of yourself a top priority.
Be proactive...because NOT EVERYONE IS FOLLOWING SOCIAL DISTANCING GUIDELINES, and a strong immune system is your best line of defense.
Be proactive...because YOUR FAMILY WILL MISS YOU if you are gone.
BE PROACTIVE AND TAKE ACTION. START TAKING CARE OF YOUR IMMUNE SYSTEM TODAY, AND YOUR IMMUNE SYSTEM WILL TAKE CARE OF YOU TOMORROW!
WHO THIS TRAINING PROGRAM IS FOR
This course is for forward thinking proactive companies who advocate for the well being of their people, and they recognize the value of educating their employees to boost their immune system. Here is what companies need to know:
Currently HUNDREDS OF BILLIONS OF DOLLARS ARE LOST IN THE CORPORATE WORLD DUE TO ILLNESS COSTS. Of that amount, 39 percent, is from "lost productivity" or what researchers called "presenteeism," when employees report to work but illness keeps them from performing at their best. A strong immune system, cannot protect from getting a respiratory disease, however it may make the difference between being sick for a few days or several weeks. It is for the benefit of any company to protect and keep their employees safe and healthy.
Employees that know the ins and outs of a company and possess valuable knowledge for a business are the most valuable asset and not easy to replace. AMERICAN CORPORATIONS COMMONLY HOLD THAT THEIR GREATEST ASSET IS THEIR WORKFORCE. In addition, as there is a growing body of evidence that investing in a healthy workforce can have profound impact on the bottom line, the well being of employees need to be guarded.
We can CO-CREATE THE FUTURE BY THE SMART DECISIONS we make today, and protecting our employees is a smart proactive business decision. This is not a choice but a must as almost 50% of EMPLOYEES EXPECT MORE FOCUS ON HEALTH AND WELLNESS.
A company that proactively identifies and understands their employees needs before they are expressed, WILL BE BETTER POSITIONED TO CREATE MORE MEANINGFUL CONNECTIONS, FOSTER LOYALTY, AND DRIVE GROWTH.
The 9-to-5 workweek model is dead, and our work life and personal life intermingles. As a consequence, the WELLBEING, SAFETY AND HAPPINESS OF EMPLOYEES SHOULD BE A PRIORITY 24/7, not only when people work under a business roof.
Everyone is experiencing human life differently, and often it is required to TAKE A STAND FOR THE ONES WE CARE, protect them and their families, and the communities they are involved in any way we can.
This training program can benefit anyone who wants to build resilience and boost immunity whether the reason is to survive a pandemic, or proactively enhance their immune system to face successfully challenges such as cancer, or a common cold. In these challenging times we are all living in, enhancing our immune system is the best investment we can possibly do for ourselves with the ultimate goals being to live, prosper, and achieve happiness.
WHAT YOU'LL LEARN, AND YOU NEED TO KNOW ABOUT THIS COURSE
This is the MOST RESEARCHED training program for the immune system with science-based evidence, 11 HOURS OF TEACHING, 156 LECTURES, and over 888 trustworthy RESOURCES.
This MEGA course provides ONE place, where your employees can find a wealth of ACTIONABLE STRATEGIES to boost their immune system, and potentially minimize the effects of an attack from pathogens that want to harm them.
The lectures are carefully divided into themes to make it EASY TO GRASP IDEAS and focus QUICKLY on where it really matters.
PROVIDING CREDIBLE INFORMATION IS THE TOP PRIORITY. Lectures are based on clinical research studies, and information found on government health portals and other trusted institutions.
This training program covers EVERYTHING YOU NEED TO KNOW to boost your immune system including immune system booster foods, such as vitamin d foods, foods high in iron, vitamin b12 foods, and foods high in magnesium. Also, anti inflammatory diets, gut health, antioxidants, life style choices, things to avoid, and important immune system strategies you might have NEVER considered before!
The strategies presented in this course are LOGICAL, SIMPLE yet POWERFUL according to science-based evidence, and EASY for anyone to execute.
Learn SURPRISING FACTS about your immune system you should know, and uncover SECRETS

that will support your effort to live, build resilience, and prosper.
COURSE DESCRIPTION
HELPING TO EDUCATE AND BOOST THE IMMUNITY OF YOUR EMPLOYEES IS THE BEST LONG TERM INVESTMENT FOR YOUR COMPANY!
A strong immune system is the first line of defense against germs that enter our body. It is a complex network of cells, organs, and tissues that work in coordination to protect the body from infection.
While a strong immune system will NOT protect your employees from getting any respiratory illnesses, a strong immune system may make the difference between being sick for a few days or weeks. In the end, it is all about survival!
In addition, having an optimal immune system has the potential to help your employees defend against other illnesses that can be as serious as cancer, by destroying cancer cells as soon as they appear, or less serious such as a common cold that may become a threat.
Our immune system is a very complex mechanism, that some people study years and years to understand, and still, there are so many questions that we do not have the answers to.
This training program provides a fresh look into a well-researched topic with science-based evidence to help your employees build resilience, and boost immunity. The intention of this course is to:
a) Provide a WEALTH OF ACTIONABLE TIPS that your employees can APPLY RIGHT AWAY.
b) Ignite the interest to learn more, and based on the available resources to help your employees MAKE THEIR OWN CONCLUSIONS AND PLAN OF ACTION, always with the guidance of their OWN health provider and according to their OWN health condition.
c) Help your employees realize that A STRONG IMMUNE SYSTEM IS THE BEST INVESTMENT they can make for themselves. After all, according to Hippocrates, the father of western medicine, a healthy body = a healthy mind, and your employees need a healthy mind to face the challenges of the ever changing business environment.
In a society that some people still believe that social distancing rules do not apply to them, they do not care what happens to them and others, and the risk of getting sick from a virus is always present, a strong immune system is more important than ever.
Be proactive. Register to this training program and help educate your employees boost their immune system, build resilience, live happy and prosper even in the most challenging times!
DISCLAIMER: The contents of this course are for informational purposes only and should NOT be considered as medical advice. Always consult your physician or other qualified health provider (doctor, registered dietitian, pharmacist, etc.) before you act on any information that is provided in this course.
Your Instructor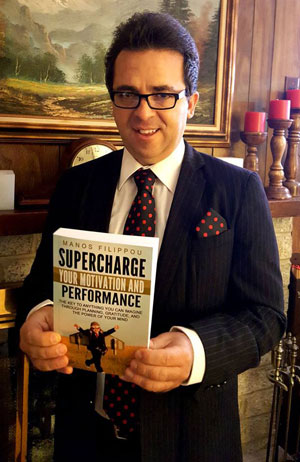 DRIVEN BY PASSION, EXCELLENCE, LEADERSHIP AND RESULTS
Manos is the published author of the book "Supercharge Your Motivation and Performance". He is a motivational coach, a course creator, course instructor and an online school founder. Manos has been professionally involved with digital marketing and technology since 1999. His main focus is SEO, Digital Marketing and Customer Experience Management (CX), however, he also develops and teaches topics he absolutely loves and believes people have an active interest in.
He strives for excellence, and everything he does is based on his values: integrity, honesty, hard work, passion, dedication, loyalty, and accountability. He believes that always adding value, and enriching other people's lives is the only way to find personal, and professional happiness and fulfillment.
Course Curriculum
INTRODUCTION
Available in days
days after you enroll
GLOSSARY
Available in days
days after you enroll
IMMUNE SYSTEM INTRODUCTION
Available in days
days after you enroll
Frequently Asked Questions
When does the course start and finish?
The course starts now and never ends! It is a completely self-paced online course - you decide when you start and when you finish.
How long do I have access to the course?
How does lifetime access sound? After enrolling, you have unlimited access to this course for as long as you like - across any and all devices you own.